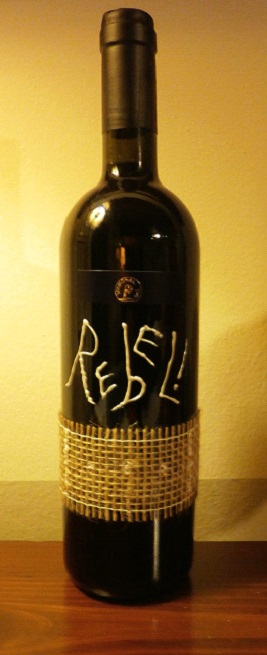 REBEL! Igp Marche Rosso
First year of production 2012.

Based Lacrima di Morro and Cabernet Sauvignon grapes.

Visually it is introduced with a dense weave of color. Substantial.

The nose is initially reluctant to express themselves. In fact, just uncorked one perceives a compact layer of scents that are difficult to distinguish.

After a few minutes of oxygen are released alternating sensations of small red fruits, blackberry jam, violets and dried rose, herbs, spices, aromas of underbrush. Then it adds a nice balsamic vegetal note.

The taste is dry. Great structure. Balanced but with great elevation of both the soft parts of both the hard parts

Elegant tannins.

Long lasting, with the retro-nasal fruity and spicy notes.
Awards
- Rebel! 2012 "Eccellenza" VITAE 2015 Guide - Italian Sommelier Association